GREAT Year for Home Sales in Ocean Lakes! January 8, 2018

We had A LOT of homes SOLD in Ocean Lakes in 2017 - 197 total sales to be exact! That is up 23% from 2016 when we had 152 homes sold!
Single Family home sales are keeping track with the Hampton Roads average of 40 days. This is down from 44 days for the same time period last year.
The townhouses and condos are taking a bit longer at 53 days which has increased one day from 2016 when they took an average of 52 days to sell. We had a few of the condos over in Saddle Wood take a long time to sell which possibly skewed the numbers for the townhouses.
More positive news is that the average price per square foot has gone up for both the townhouses and the single family homes which has resulted is solid gains for 2016 vs. 2017: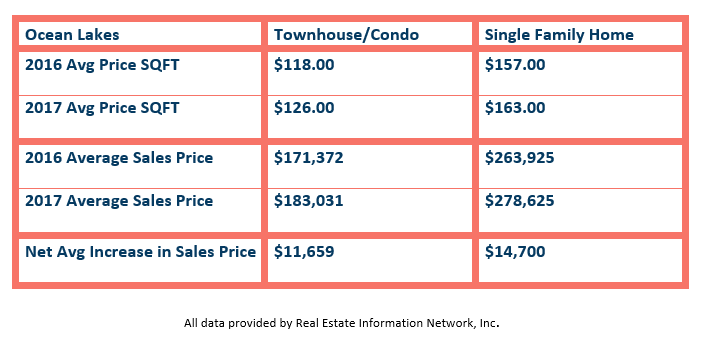 WHAT DOES THIS MEAN FOR BUYERS?
The Hampton Roads market is strong but inventory is at a record low levels.
Interest rates are still low and Ocean Lakes is an ideal 'First Time Buyer' or 'Downsizing' neighborhood but with the lack of inventory, buyer's are struggling to find their perfect home.
WHAT DOES THIS MEAN FOR SELLERS?
If you are thinking of selling, we could really use the inventory! Not sure how much equity you have in your home? Not sure of your purchasing power in order to 'move up' to a bigger home? We can answer those questions for you! Seller consultations are ALWAYS free and I have a strict NO OBLIGATION, NO PRESSURE policy. Just email me at stephsellsvb@gmail.com to get the process started.
Here's to an awesome 2018 and accomplishing all of your Real Estate Goals!